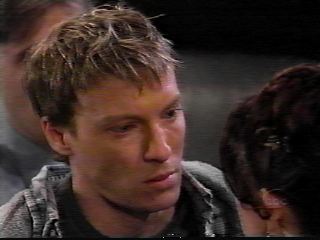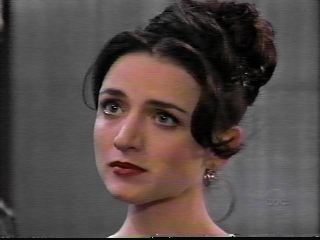 ---
---
---
COME AS YOU ARE - PART 6

---
---
---
*photos exculsively by Jules. Do Not use without permission.
* "Come As You Are" performed by Nirvana

Previously...
Suddenly the door opened. Dorian bolted up and saw Sophia walking in with a big hazy grin on her face.
"Guess what Dorian?" beamed Sophia.
"What?" asked Dorian not knowing what to expect.
"He likes me! He really likes me!" gushed Sophia waltzing into the den.
"How do you know?" asked a concerned Dorian.
"He kissed me!" said Sophia blushing.
Dorian's mouth dropped.
"…And I swear I don't have a gun, no, I don't have a gun, no, I don't have a gun…" Come As You Are, Nirvana
**********************************************************************************************************
"Well Dorian, don't you want the scoop?" asked Sophia.
"I don't know. That's all he did? Kiss you?" asked Dorian protectively and a bit suspiciously. Like a mother.
"Just now. In front of your door. It was quick but I don't care…" gushed Sophia. She walked into the den and sat down on a couch allowing herself the luxury of a smile. Dorian sat down opposite of her.
Sophia noticed a picture beside her and held it up to look at it, "This is your daughter, right Dorian?" Sophia's whole demeanor changed from lightheartedness to seriousness, "Cassie, right?"
Dorian got serious too, "Yes, Cassie."
"Tell me about her Dorian," said Sophia. Her voice was gentle and it betrayed her curiosity.
"What's too tell?" asked Dorian.
"Where is she now? Why isn't she here?" asked Sophia.
"She's in Switzerland receiving therapy. You see, there's a history of mental illness in my family. Todd Manning used to call it, "Cramer Craziness," said Dorian.
"Who's her father?" asked Sophia.
"David Renaldi. World's famous pianist," said Dorian, "But I think…I think she's quite found of another of my husbands."
"Oh? Who?" asked Sophia.
"Herb Callison. He adopted her you know. He adored her. They got along wonderfully," remarked Dorian.
"What happened to Herb?" asked Sophia.
"We got divorced. He eventually left town. I don't know what he's been up too," said Dorian a bit wistfully.
There was a bit of silence between them.
"Hey Dorian – wherever he's at I'm sure he's having the time of his life," said Sophia standing up, "Now if you don't mind, I'm going to bed."
"Sure. Sophia?" said Dorian quickly.
"Yeah?"
"I'm glad you're here," said Dorian.
Sophia just nodded her head and walked upstairs. She really liked Dorian. A lot.
****************************************************************************************************************
The next day,
Buchanan Enterprises…
Simon was in his uncle's office standing next to the big window overlooking the Llanview skyline. He hadn't been in Llanview long, two or three weeks. He ran his hand through his thick, dark hair and grinned thinking of Sophia Pellegrino. There was something so…attractive about her. She was fresh, alive! She had ambition and he liked that but he wasn't sure what his next move should be. Just then, Asa walked in with Joey and Jessica, disturbing Simon's thoughts.
"Simon my boy! You're here early," grinned Asa reaching for a stogie off his office bar.
"Ah couldn't sleep much last night," remarked Simon boyishly shoving his hands in his pockets.
"Let me guess, Sophia kept you up all night?" remarked Joey crossing his arms.
"Joey!" scolded Jessie.
"Sophia? You meet a pretty young fille all ready Simon?" asked Asa sitting down behind his desk.
"Mah cousin Joey seems not to approve," remarked Simon.
"Well, this Sophia – she's not a Rappaport is she?" asked Asa.
"Nope," said Simon walked over to Asa's desk and sneering at Joey. Asa sat down and dragged on his stogie.
"Then I approve," grinned Asa.
Jessie just rolled her eyes at Asa and then looked at Simon, "Hey Simon, Rodi's is hosting a dance contest. Swing actually. You and Sophia should enter. Joey, me, and a bunch of other people are in it. It would be fun."
Simon's eyes lit up.
"Sophia? Sophia can't dance let alone swing…" protested Joey.
Simon got in Joey's face, "Well then, Miss Pellegrino and I will just havahta take lessons. When is the contest Jessie?"
"In two weeks," answered Jessica.
Simon turned to Asa and smiled. He knew what his next move would be.
*******************************************************************************************************
Later on that morning,
The Banner…
Sophia begrudgingly went through the mail but her mind was clearly distracted. She was concerned about Starr Manning. Dorian had promised to check on the young girl and then give Sophia an update. Sophia really wanted to see Starr hoping she'd be all right. Sophia planned on going to the hospital later on in the day to visit Starr. Sophia was amazed at their biological connection – O Negative blood. It was a rare blood type. One amazingly enough she shared with her boss, Dr. Rae Cummings.
Sophia didn't know to feel about Rae Cummings. Rae admitted she gave a child up for adoption. And Sophia could be her biological daughter. Sophia did like Dr. Rae. She'd been nice to her, giving her a job and even a place to stay and while she didn't notice Sophia's disappearance at the hands of Brian, she did apologize for realizing something could have been wrong.
"Sophia!"
Sophia looked up. It was Dr. Rae. Rae came in and took off her coat shoving her briefcase onto her desk and sat down.
"How are you?" asked Rae looking at the young woman in front of her.
Sophia shrugged her shoulders, "Okay."
It was awkward between them.
"Look Sophia, if you want – we can have our DNA compared. To determine if I'm your biological mother," said Rae softly, "How would you feel about that? If I was your mother?"
"I guess I could do worse, right?" said Sophia.
Rae looked dejected.
"Aw C'Mon Rae – I dunno all right! I mean, you've been nice to me and all and I don't mind you but right now a part of me is very hurt at the thought that a nice woman like you gave me up and I got the Pellegrinos! You know living in the Pellegrino household wasn't peaches and cream…" said Sophia honestly.
"No, I understand. I do. I'll have a lot to make up for but I really want that chance…to be your mother…" said Rae. Sophia looked into Rae's eyes and saw the compassion and regret in them.
Unknown to either of them, Dorian had entered the newsroom and had hesitated in approaching them.
"All right then," said Sophia, "Let's go down to the hospital and get tested."
Rae smiled. It was quiet between them.
"You know, I'm nervous too," said Rae softly.
"Rae, if you're my biological mother, who is my father?" asked Sophia.
Rae swallowed, "You…you don't know him."
"No kidding, I don't know him. Who is he?" asked Sophia firmly.
Rae bit her lip, "Herb. Herb Callison."
Sophia's mouth dropped.
"No! That's a lie!!" yelled Dorian approaching them. Dorian was visibly upset, "Herb – Herb would never – with you! Sophia's my daughter! Mine!! And I'll take the damn tests to prove it!!"
Sophia looked shocked and her eyes grew wide, "Dorian – I'm not…"
"But you could be! I gave up another daughter up for adoption. A baby I had with…Victor Lord!" spat Dorian.
"Who is Victor Lord?" asked Sophia clearly unnerved.
"Dorian stop this! This is just a jealous fit because you're scared I actually had Herb's child!" spat Rae.
Dorian reached over and slapped Rae, "How dare you blasphemy Herb's good name like this!"
Rae took her hand and rubbed her raw cheek. With equal vengeance Rae smacked Dorian. Dorian lashed out and Sophia stood there in shock as she watched them begin to slap each other.
TO BE CONTINUED...
---
COPYRIGHT NOTICE: Copyright by DimWitt 1999. Published on "Dim's Fairytaleland and Other Stories." Copyright owner provides the information on this server to anyone but retains copyright on all text. This means that you may not: Distribute the text to others without the EXPRESS WRITTEN PERMISSION of the copyright owner. You may: print copies of the information for your own personal use, store the files on your own computer for your own personal use, reference hypertext documents on this server for your own personal use.

To go back to the following menus, click on the link: