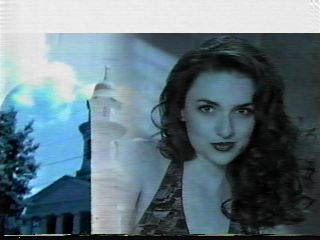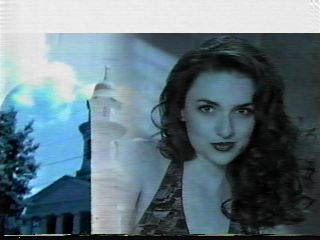 ---
---
---
CHARSSIA ROCKS SCOOPS & SPOILERS

---
---
---
"Sophia's Opening Credit" by Jules. Do not use without permission.

UPCOMING BIRTHDAYS:
May 12th: Linda Dano (Rae)
May 25th: Hillary B. Smieth (Nora)
May 29th: Kristen Alderson (Starr Manning)
Spoilers for 7-11 MAY 2001:
Monday, May 7, 2001
Both Max's and Todd's attitudes towards Blair change. (This may happen over the week)
Blair is stunned to hear Max's plans for her future.
Blair could be in trouble when Max unveils his dastardly plan …
Max makes plans to fight for sole custody. (This may also be playing on Tuesday )
Melanie convinces Lindsay to cooperate with Hank.
Lindsay gives Jennifer a warning
Melanie Confesses On OLTL - Did Melanie murder her scummy ex-husband,Colin? Brand-new evidence that appears this week on OLTL suggests she may have. This latest development puts another roadblock in her path to a happy relationship with police commissioner Bo. As the week begins, the quest to find a match for the hair sample found on Colin's body intensifies. Hank presents a court order to obtain samples from all the blondes who had reason to want Colin dead. That list includes Melanie, Lindsay, Jen and Jessica. Lindsay does her best to keep Jen quiet …
Hank begins collecting hair samples from all the blonde suspects.
Jessica begins to question her feelings for Will.
Jessica begins to doubt her ability to trust Will
Asa asks Alex to marry him - again.
Asa pays Alex a visit. (This may also be playing on Tuesday )
Asa Makes Alex An Offer She Can't Refuse! - Down The Aisle Again?- The time has come for Asa to take some drastic steps. His family has all but deserted him. Plus, he's still livid that Max played that major scam on him by pretending to be his son. Not one to sit still after being betrayed, Asa takes action! Asa comes face-to-face with one of his ex-wives. It's no surprise to him that she's back in town - her got her there. However, the next step he takes is bound to raise more than a few eyebrows. Asa shocks Alex when he asks her to marry him for the third time! Alex doesn't have to think that long about it. She's no longer with Carlo - or is it Mortimer? - and she's not doing too well financially. For Alex, remarrying Asa is just the thing she needs and she accepts his proposal (I'm not sure if this takes place over a couple of days)
Tuesday, May 8, 2001
Gina tries to make a deal with Niki concerning Viki.
Gina Meets Viki's Alter Personalities - Ben becomes increasingly suspicious of Gina's actions when he discovers that she asked Jessica about DID (Dissociative Identity Disorder), which Viki battled and overcame. During that time, five alters appeared and wreaked havoc in Viki's life. Since being held captive by Gina, Viki has fought to keep control of her life. However, being confined for so long has resulted in Niki Smith reappearing. Now, Gina is faced with having to deal with Niki Smith. She attempts to convince Viki's alter personality to work with her to break up Ben and Viki. Gina wants Niki to fake being Viki and, as Viki, break up with Ben, leaving a clear field for Gina to step in. Tommy's Back! - Gina's confrontation with Niki turns shocking when another alter, Tommy, appears. He is the most destructive of the personalities. When he appears, he is very belligerent. Without warning, Tommy is suddenly replaced by yet another of Viki's alters. Jean is the most sensible of all the alters and the one who is usually in control.
OLTL's Gina Meets …..Jean! - Now that mobster Gina is aware of just how much personality Viki has, the crime boss concocts a new plan this week on OLTL. "She tries to get Niki to break up with Ben," previews Erika Slezak once again playing Viki, Niki, et al. "Niki is fun. She says, 'Oh, this is going to be easy.' But as soon as she hears Ben's voice, Viki comes out and nothing happens. She's just frozen. Niki vanishes and Gina realizes, 'We've got to work on this a bit more.' She's very mean to Viki." And what happens when someone is mean to Viki? Tommy comes out - and Jean takes over.
While Nora remains convinced that Lindsay is the killer, Bo thinks the noose is tightening around Melanie's neck. He's right
…. Laurence Lau will be taking over the role of Sam Rappaport on OLTL.
Will tries to reason with Jennifer.
Jess' confidence is further shaken when she catches Will and Jen sharing a secret. After Lindsay's attempts to take off with Jen hits a snag, Will and Melanie have a hush-hush meeting, and Will later urges Jen to leave town.
Starr has to convince Todd NOT to leave Llanview.
Wednesday, May9, 2001 (This is a Block/Dress/Tape day)
Ben turns to Jessica for answers about Viki's disappearance
Hank and Bo prepare to release the results of the hair analysis.
Hank reports the hair found on Colin's body is indeed Melanie's. "Big Bummer," deadpans Robert S. Woods (Bo).
Sam surprises Nora when she returns to the scene of the crime
has a memory about the night Colin disappeared. (Some sources indicate this happens tomorrow)
Thursday, May 10,2001
[Jean] meets Gina and hears what Gina wants to do. Jean makes the decision to go along with Gina's plan by impersonating Viki, making Gina thrilled. After having to deal with all these alters, she finally found one who will listen to her and will help her destroy Viki and Ben's marriage. Gina feels that they need to find out if Jean can convince Ben she's Viki and do a practice run. Jean, impersonating Viki, calls Jessica and it works. Have Gina's actions once again put Viki's life in danger?
Jean says, 'I will get you out of here. I will impersonate Victoria.' So that's what she proceeds to do." With Jean running the show, it's a whole different ballgame in the basement where Gina's been holding Viki for weeks. "Jean says, 'I can't live like this, with these constant threats to my family.' The implication is that Jessica is still in serious danger. Jean doesn't care about Jessica; she doesn't care about any of them. As far as she's concerned, Gina can have Ben. Jean can't bear to be touched. But she does want to get out of the basement." To that end, Jean agrees to break up with Ben. But after what happened with Niki, Gina insists on a test run. "Gina is upset because Ben doesn't trust her anymore. Jean says to her, 'Basically, men are animals, Ben needs to be retrained.' Gina says, 'My God, and he thought I was cold!' " Jean passes the test, leading Gina to set up a meeting between "Viki" and Ben. "There will be a resolution to this story," teases Slezak, "but we're not sure what happens after that in terms of Viki's mental health. It's a little shaky at the moment."
Viki makes a call to Jessica. (I'm guessing this happens today.)
Bo makes an announcement that he has a match to the hair sample.
"I take [Melanie] in and hold her for questioning," [Robert S. Woods (Bo)] adds, in character. "It's not a formal arrest, but the D.A. is leaning on me, saying, 'You've got to arrest her.' " Though Melanie isn't formally apprehended - yet - Darlene Vogel says her character is feeling the pressure from both her Colin troubles and the fact that she hasn't told Bo that she killed her father. "She wants everything off her chest, and she doesn't care what the consequences are anymore," Vogel sighs. "All she's been doing is lying, and she hates it. She figures he's going to leave her anyway if they get married and then he finds out about her father, because he left Lindsay for her dishonesty. She can't take it anymore." Which is why, on Thursday, Melanie decides to play To Tell The Truth.
Nora experiences a telling flashback to the night of Colin's disappearance. Is the key to the murder locked inside her head?
Max rescues Blair from an angry and vindictive Todd.
Todd tries to embarrass Blair.
Scoops from Soap Opera Update:
Scene Around Town – picture of Patricia Elliott with Mark Derwin
Newsmakers – picture of Erin Torpey with GaryTomlin, Catherine Hickland with Gina Tognoni
Quick Update – Jeffcoat In June – Don Jeffcoat (e-Joey, OLTL) will be at the grand opening of Wegman's in Manalapan, NJ for autographs and pictures. Call for info …..
Latest Comings & Goings - Who's In – GH – Although unconfirmed by the show, Robin Christopher (Skye, OLTL) may make Port Charles her permanent stomping ground. OLTL – Michael Tipps has been cast as Al, Max … and Gabrielle's …son. Brandon Routh, a contract player, is Seth, an old friend of Cristian's … Look for him May 23. Kristen Alderson's (Starr) brother, Eddie, is the new Matthew, Sam …and Nora's … son. Patricia Elliott just signed on for four more years. Who's Out – OLTL – David Fumero (Cristian) may depart in September.
Bad Break For Kassie DePaiva! – What started out as a fun day at her country house turned into disaster for Kassie DePaiva (Blair, OLTL). "I fell off our new ATV (all terrain vehicle)," she tells Update. "I was going down a steep hill and had a freaky accident." DePaiva's husband, James (Max) saw the accident and got his wife back home. "My arm was starting to swell up and I was nauseous, so I knew my body was in some kind of shock," she explains. James took Kassie to the hospital, where she was told she had broken bones. "It's the lower part of the forearm and elbow." The accident really put a damper on the DePaiva's upcoming vacation. "We were going diving in the Cayman Islands in a couple of weeks and I don't think I'm going to be able to dive. I booked it. I did all the work. I at least want to swim," she laments. Kassie's accident will be written into the story, as "Blair will slip in the shower."
Gabrielle Arrives Home – OLTL's Fiona Hutchison comes roaring back to Llanview – Has a ten-year absence changed Gabrielle Medina, OLTL's most destructive heroine-turned-vixen? "Not a chance," laughs returning Fiona Hutchison, who begins airing on May 11. "She's still totally insane and capable of anything. Of course, the time in jail will have affected her, but make no mistake, she is certainly out for revenge." And Max thought he had problems with Blair and Skye! "She's much stronger this time around, and much better at camouflaging her weaknesses and insecurities. I can't talk about the storyline, but her absence from Llanview will be explained. But I can tell you, Gabrielle will let Max have it for not so much as sending her a card while she was in prison," says the eager soap vet. FYI:Gabrielle was shipped off to prison after she refused to turn in Carlo Hesser for his crimes. The actress had just finished acting in Oscar Wilde's "An Ideal Husband" when OLTL asked her back. "The timing was perfect this time around," says Hutchison. After playing Jenna on GL and Celia on ATWT, she's playing Gabrielle again. "I have no doubt it will be like slipping into an old skin. I've changed as an actor and as a woman, so it should be an interesting ride this time."
OLTL – Ex-AMC Star Snags Top Role In Llanview! – Laurence Lau couldn't be happier with his new gig and castmates– It's a good thing Laurence Lau didn't get the first role he auditioned for on OLTL, or he wouldn't be beaming about his current one! "I tested for the role of Colin about a year ago. Then recently got a call from the executive producer (Gary Tomlin) and he wanted to meet with me. He told me he had seen the screentest I did with Hillary Smith (Nora) and he thought the chemistry was really good. So that's how I got the part of Sam. It's wonderful," says Lau. Lau has been living in L.A. for the past six years and moved back to N.Y. for this role. Fans know and love Lau for his previous role as Greg on AMC, and one of the many Jamies on AW. Lau is taking over the role from Kale Browne, who played his ex-father-in-law on AW! "I got a call from Kale. He told me he couldn't be happier for me that I got the role and not to think that I took it from him, because he said that the role ceased to be his months ago. So the way I look at it is, there's no way I can play Sam the way Kale played him. So I'm stepping into Sam the way Larry Lau would do it, which is going to be totally different." He explains. Lau has nothing but praise for his new show. "When I was on AMC, this show always had a feel about it. There was respect for OLTL. I'm really happy to be amongst such a great group of actors. These people are really good!"
Couple Update – Lisa Peluso & Brad Guice – small article on the couple, who are pretty much stay-at-home parents with their under-one year old daughter. Susan Haskell &Thorsten Kaye – small article on the fact that though they are very private about it, they are still together.
Why They Came Back – Fiona Hutchison,OLTL – Llanview will look a lot more familiar with the return of Fiona Hutchison, back to reprise her role as Gabrielle Medina. While Hutchison went on to play other soap roles, including GL's Genna, it's Gabrielle for whom she's known and loved the most! It's not that other regimes haven't shown an interest in Hutchison. According to reports, she's met with other OLTL producers since leaving the role back in 1991, but it was her meeting with new exec producer Gary Tomlin that brought her back. "I always said I would consider returning to OLTL if the time and the circumstances were right," she said. "She's the kind of actress that makes you want to watch," Tomlin has stated. Hutchison's a fan favorite and Gabrielle's a great character. Instead of bringing on new characters, Tomlin has gone back into OLTL's history to bring missed characters back to the canvas. Look for Gabrielle to shake things up! Did You Know? – Hutchison appeared on GH in the mid-'80s – not as Jenna, but as a college student out to seduce Quint Chamberlain! Larry Lau (Sam, OLTL) – Trivia buffs can note that the actors who've played and now play Sam Rappaport on OLTL have one thing in common. They've also done time on AW. Sam's originator, Kale Browne was Michael Hudson on AW. The new Sam, Laurence Lau was one of the many actors to play Jamie Frame. When OLTL decided to recast Sam, they hired fan favorite Lau, who has the experience of being on soaps. Lau is best known as AMC's Greg Nelson, one-half of the supercouple known as Greg and Jenny. Lau has been missed by the ABC family, and clearly, he was wanted back by the network. Watch for Sam to remain a powerful force in Llanview.
Memorable Moments – Bravo! – OLTL – The Jokes On You! – recap of the story in which Lindsay decided to take advantage of Nora's sate of "hypnosis" at Rae's, and try and convince Nora of her "innocence" – only to find out finally that Nora wasn't "under" at all.
Matchmaker, Matchmaker – Max Holden & Gabrielle Medina – OLTL's Max Holden and Gabrielle Medina have had one of the fieriest romances in Llanview! Their history goes w-a-a-a-y back and it's always been stormy, filled with love, passion and even hate! Gabrielle was gone for a long time, but now she's back. Wouldn't it be the perfect time to have her hook up with her ex-husband Max, especially since Max finds himself at loose ends? He and Blair are finished, Skye has left town and he's alone. The fire and passion that existed for Max and Gabrielle in the past is sure to ignite again. Pairing these two could cause fireworks, the likes of which Llanview hasn't seen in a long time! (There are pictures of each actor, with these captions: "Gabrielle is the mother of Max's son Al, so the connection between them is already there. Could love be far behind?" and "Max could never stay away from Gabrielle for too long when they were together before – can he now?")
Hear The Music – OLTL's Kassie DePaiva (Blair) sometimes demonstrates her singing prowess on camera. The talented performer recently released her first CD titled "Naked." For more details, visit her website – www.kassiedepaiva.com.
People Are Talking About – Who's Hot:The Most Exciting Supercouples - #1 Days' Jack and Jennifer Married To The Mob – Among THE SOPRANOS' biggest fans must be soap writers, because never before has daytime seen so many mob-themed stories … Over at OLTL, Viki has been kidnapped by mob queen Gina …
Going To The Dogs – pictures from a charity function, including: Linda Dano, Christine Toy Johnson, Darlene Vogel, Tonja Walker (as a brunette), and Catherine Hickland.
Scrapbook – picture of Robin Strasser with Nathan Fillion
StyleFile – pictures of Erin Torpey, and Charissa Chamorro
Scoops from Soap Opera Weekly:
Revolving Door – Update - ….Though GH would not confirm, setsiders say Robin Christopher (Skye) is staying on GH and will not return to OLTL. Watch For – OLTL is casting the short-term role of Senora Minta, a voodoo high priestess. They want an African-American or Hispanic actress. The Nielsens – The Week of April 16 –20, 2001 – 6/7 TIE – OLTL – 3.3 / 12 (AMC had a lower share). The Week of April 9 - 13, 2001 – 6/7TIE – OLTL – 3.2 / 12 (AMC had a lower share). Women 18 – 49, The Week of April 16 – 20, 2001 – 4/5 TIE – OLTL –2.4 / 17 (AMC had a lower share).
The List - #7. Comic Relief – Why is it that every time OLTL's Ben says Blondie, we're tempted to reply, "Yes,Dagwood?"
The Gossip – East Coast – Stages Of Life - article on Patricia Elliott and the times she's been mistaken for Shirley MacLaine
One-On-One – Bo's Dar-ling – Lovers onscreen and good friends off, OLTL's Robert S. Woods and Darlene Vogel have chemistry to spare. Why was the notoriously press-shy Bob Woods (Bo, OLTL) so forthcoming during a SOW chat with him and co-star Darlene Vogel (Melanie)? Maybe because Vogel played interviewer. Starting with the photo shoot, the clearly simpatico twosome fulfilled the assignment with contagious enthusiasm and an easy repartee.
Darlene Vogel – So, did you survive your first photo shoot with the Dar?
Bob Woods – Yeah. This is probably one of the funniest photo shoots I've ever been on.
Travis Kinsey – Bob, you don't do a lot of these, but you guys looked like you were really enjoying the shoot.
DV - We're very comfortable together. I mean, thank God for him when I first started the job. He did my screen test with me. My first week was so comfortable.
BW – During the whole screen test process, far and away, Dar was the one.
DV – I'm a total believer in fate. And it was meant to be for me to come to New York to meet The BoBo, whom I'd been a big fan of for many, many years.
BW – She always says many. No two manys. Many, many, many, many, many years. It goes on and on.
DV – What part of Bo and Melanie's storyline is your least favorite?
BW – I think the way that it got started was not right-on.
DV – We actually did not want [to sleep] together the first time we met.
BW – I saw flags … and I said, 'This is a mistake.' If the first night is Bang, that's it, it goes against the characters.
DV – What was your favorite part about Bo and Melanie's storyline?
BW – I have loved the thing with them looking across the room. And then they end up staying in the same inn. They're looking across the room, looking over menus and putting them down, avoiding glances. And then they get up and they dance. That was a great little dance thing. Then they went out on the patio and they happened to have adjoining rooms with the door with the bad lock. That was a great first week.
DV – It went downhill (for the couple) for a long time because of all the problems.
BW – But you've got to have that on daytime. But you can't have too much conflict. There haven't been enough of the fun times.